Anti-wrinkle Magic Eye Cream
Anti-aging starts from the eyes!!!!
This is an ultimate solution to combat all eye-area problems, including dark circles, wrinkles, under eye bags, puffy eyes, and the look of eye fatigue, by restoring the firmness and brightness of your skin around the eyes.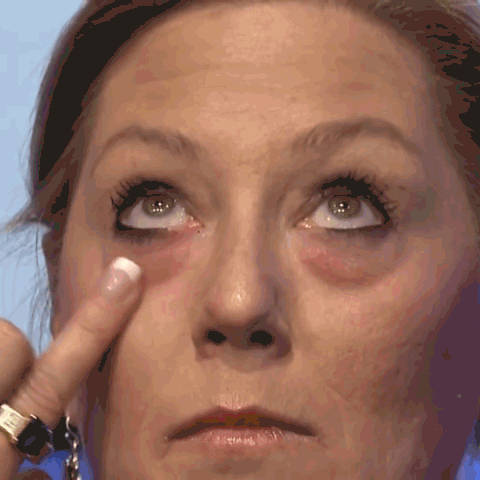 Magic Repair Eye Cream is a powerful anti-wrinkle micro cream that works quickly and effectively to diminish the visible signs of aging. The revolutionary formula that works better than botox without the needles.
 The energizing and brightening effect of vitamin C and hyaluronic acid reduces uneven skin tone and diminish under-eye bags, circle, and puffiness.
Formulated with a safe, gentle tissue tightening agent which lifts away 83% fine lines and deep wrinkles instantly!
It also provides an antioxidant action, fights free radicals, and boosts collagen renewal.
An instant facelift that will leave you looking years younger. All natural, safe for all skin types.
MAIN FEATURES:
LOOK 10 YEARS YOUNGER –This magic eye cream uses patented technology to remove bags under the eyes, dark circles, eye wrinkles in real-time, making your eyes look as beautiful as ever.
LIFT UP – Firm the skin around eyes to increase the elasticity.
SOOTHING THE LINES DOWN

 

– Effectively improve crow's feet and fine lines under eyes.
NOURISH EYES

 

– Nourish fragile eyes and bring comfort and smoothness.
FADE DULLNESS– Improve the dullness around the eyes and relieve the strain around the eyes.
HIGH PERFORMANCE –Delivers dramatic results without the need for invasive or costly surgery.
NATURALLY, PURE & ECO-FRIENDLY –Safe for all skin types; Easy to use
4 ACTIVE INGREDIENTS:
Coconut Extract:

 

Anti-wrinkle formula. It has a good inhibitory effect on metalloproteinases and is used for anti-aging.

Carbomer: 

Replenish skin energy.

 

Enhance the skin's resistance to light and reduce the damage of light rays to the skin.
Glycerin: 

Smoothen fine lines.

 

It moisturizes prevents skin from chappedand provides protection for the skin. 
VitaminC: Tender skin.Promote the metabolism of tyrosine and tryptophan in amino acids and prolong the life of the body.
VitaminE:Delay aging.effectively reduce wrinkles and maintain youthful appearance.

DIRECTIONS: 
Open the eye cream to seal the inner lid.
Squeeze an appropriate amount of eye cream.
Apply the eye cream from the inner corner of the eye to corner of the eye evenly without the need to massage the eye skin.
TIPS: Before use, keep the skin around the eyes dry.
PRODUCT SPECIFICATIONS:
Shelf Life: 3 Years
Storage: Keep in a cool and dry place away from light
Net Weight: 0.7 fl oz (30g)
PACKAGE INCLUDES:
1 x Magic Repair Eye Cream (30g)
Due to the high vitality and our sale, there are only a few Anti-wrinkle Magic Eye Creams left. Do you want to improve your appearance and feel more confident? Don't Wait too long because we are almost out of stock!
24/7 Customer Service: You deserve to be helped quickly. That's why our support team is always available, 24/7.
Free Priority Shipping: You deserve top priority and fast delivery. If you order today before 23:59, your package will be on its way to you by tomorrow. We will pay the shipping costs, and you always receive a tracking number.
---